Renewable Energy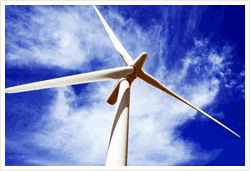 Policy makers and industry advocates at every level are calling on business and government to embrace renewable energy technologies. The Renewable Energy Team at FutureLaw combines a unique blend of government relations, consulting, development, real estate and land use experience to provide our clients with a "start- to -finish approach" for alternative energy projects.
There are substantial state and local government approvals required that will be time-consuming and potentially difficult to navigate for any alternative energy project. The Renewable Energy Team at FutureLaw is well suited to help you work with these jurisdictions to get the support and approvals you need for your project.
Significant stimulus money is available from both federal and state governments to incentivize the production and implementation of alternative energy technologies. Our government relations expertise and interaction with federal and state officials will help our clients identify programs that can help their projects and facilitate the approval of funds.
For approval of a solar or wind turbine installation or farm, facilitation of a power-sharing or power transfer agreement, interaction with public utility companies, identification of federal or state tax incentives, and help with the actual development of the renewable energy project in the field, FutureLaw is exceptionally equipped to handle your needs.
Members of our Renewable Energy Team include Roger Bowers, Lora Monahan, and Cindy Gantnier.
Contact the FutureLaw Renewable Energy Team to explore how we can help. Click here to view the Renewable Energy Development scope of services.