FutureLaw is not your typical law firm or consulting company.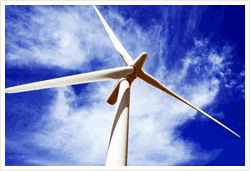 We don't fit the mold of most traditional law firms or consulting companies, driven by billable hours. We look at things differently, taking a broader view beyond the legal perspective. Our goal is to provide effective legal services as well as strategic analysis and direction, with a focus on contributing to successful outcomes for our clients. We consider the business and legal implications for our clients.
Our Practice Areas.
FutureLaw offers decades of experience with a strong and successful practice in: landlord property management; commercial real estate, land use and zoning; and renewable energy. We are also on the cutting edge in the emerging practice areas of alternative energy and technologies related to business and real estate.
FutureLaw is entrepreneurial and results-oriented.
FutureLaw often uses flat rates or retainer fees, with success fee components, as a primary billing method. This method provides incentives to get results for clients, which is not the case in typical hourly billing relationships. We are an entrepreneurial firm that shares the risk of success with clients. We also look to bring business opportunities to our clients and work collaboratively together.
FutureLaw uses business alliances with top quality providers.
FutureLaw is able to provide virtually unlimited resources effectively to clients through the use of strategic alliances and teaming relationships with top quality law, lobbying and consulting firms, as well as with other service providers. These business alliance relationships enable FutureLaw to remain independent and flexible, yet provide the services required by even the largest clients and projects. These business alliances allow us to provide services in a cost-effective manner while avoiding conflicts of interest that are often a problem in large law firms and consulting companies.